10 Qualities a Capricon Man looks for in a Woman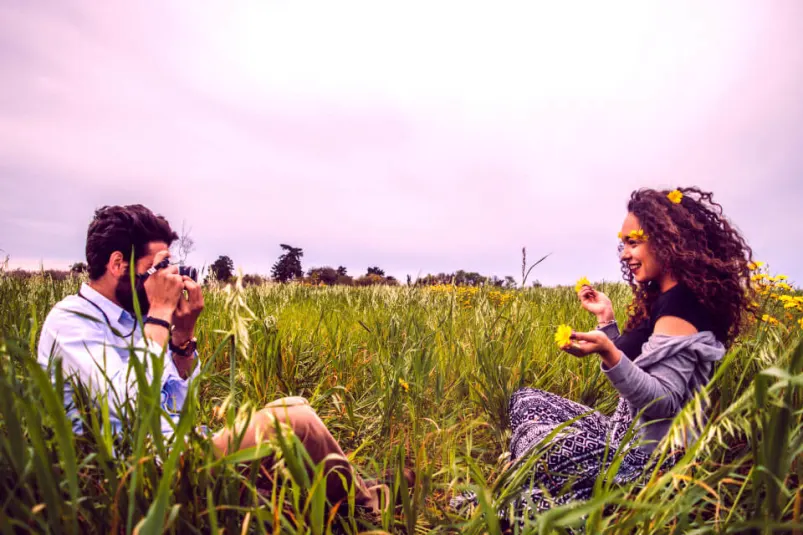 Capricorn men are quite prudent in finding their perfect partner. They would rather wait for an eternity until they find the right match than jump the gun and repent later. So, what does a Capricorn man look for in a woman? What kind of a woman does the Capricorn man like and want to spend the rest of his life with? What is the Capricorn man's best love match? What does his ideal woman look like?
Here are 10 characteristics and qualities a Capricorn man look for in a woman:
1. A woman of grace and integrity
The Capricorn man has high standards. He is not usually on a hunt for his ideal partner but when he does, he will settle for nothing but the best. He needs a woman who completes him. He will pursue a woman who is gentle, graceful yet holds the highest levels of integrity at all times.
2. A woman who has firm opinions
The Capricorn man likes independent women who can say things like it is. The Capricorn man doesn't like the idea of beating around the bush with no solution in sight. He is clear on his terms and expects someone who doesn't waste his time. He wouldn't entertain a doormat or someone who is utterly confused. Rather, he would love being the company of someone who keeps the mess away in her public and private life.
3. A woman who is equally passionate about him
The Capricorn man is a force to reckon with. He is sexy, sharp and born with a high libido. While he may not sweep you off the floor at the first meeting, you'll discover a hidden and passionate side of him once he lets you inside his private space. So, he'll expect you to let him take charge, play and also satisfy him as much, if not more, than he wants to please you. He wants you to show how crazy you are about him and if you're willing to rock his world in the bedroom too.
4. A woman who is loyal
The ideal woman for a Capricorn man is a woman he can trust for life. That's the ideal mate he needs to have a fulfilling relationship. He is not willing to compromise on his ideals. So, he needs a true partner, who is not afraid to claim him proud and prove his best match. He wants a woman who spoils him with his love and passion. So, reliability is key if you want to win a Capricorn man's heart. Build his dependence on you if you want him to pursue you.
5. A woman who supports him through thick and thin
A Capricorn man will choose someone who is willing to go the extra mile for him. He wants to associate himself with a woman who is strong and isn't afraid to be his rock. He dislikes women who are arrogant and self-centered. With a man so ambitious and focused, it's important to be decisive and firm in your beliefs and ideals. That's the kind of better-half the Capricorn will be in search of.
6. A woman who can make adjustments
A woman who can make adjustments and sometimes compromises for the sake of maintaining peace and happiness in the relationship is an ideal match for the Capricorn man. This doesn't not imply that she needs to be a doormat or accept disrespect. But relationships demand effort and if she is willing to do what it takes for her partner, he will love her more. He wants a woman who is selfless and nurturing rather than self-centered and entitled.
7. A woman who is classy and confident
The Capricorn man will fall weak for a woman who is smart and sassy. She is bold and keeps her promises. Someone who is bold enough to discharge her responsibilities and maintain her dignity will easily impress a Capricorn man. She is self-assured and doesn't need validity. The Capricorn man finds such confidence extremely sexy.
8. A woman who is kind and compassionate
No matter how ambitious or accomplished a woman is, unless she is humble and kind she may not win the heart of a Capricorn man because he abhors arrogance and pride. He wants to provide and start a family for the person he cares deeply about. The Capricorn man may not have beauty the first on his list of priorities while looking for his best match, but a genuinely nice human who cares about him and showers her affection is an ideal match.
9. A woman who shares similar dreams
The Capricorn man has tall ambitions. He wants to achieve material success to enhance his social status. And that's his life mission to grow and accomplish major goals. To support him, the Capricorn man will be in search of a mate who is determined and strong to go through the thick and thin. He cannot handle drama that derail his plans. So, as long as a woman steers clear of unnecessary conflicts and manages tensions maturely, he is game.
10. A woman who is organised
He may not be the most organised sign among the zodiacs but he certainly values a tidied home and well-coordinated work schedule that increases his efficiency. A disorganized or clumsy woman may not really impress him. So, someone who can follow a routine and brings less changes in his life will be appreciated and highly sought after by the Capricorn man.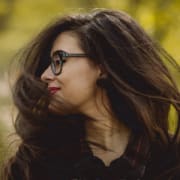 Sylvia Maloney
Author and Astrologer
For nearly 15 years now, I have been writing about the mysteries of the zodiac signs, their characteristics and personality traits, their compatibility, their relationships and their passionate loves, with all the beauty but also all the complexity this can entail.